Victoria has recorded
no local cases of COVID-19
for the fourth consecutive day amid hopes the state's "circuit-breaker" lockdown has quashed the Holiday Inn outbreak.
Testing numbers rose to over 17,000 results in the past 24 hours.
There are 25 active cases of COVID-19 in the state.
Head of infection prevention at Monash Health, Professor Rhonda Stuart, was the first Victorian recipient of the vaccine, getting the jab about 7.30am.
"It was exciting for me and the other hundred healthcare workers that got it here at Monash yesterday," she told 9News today.
"Now that we have got the vaccines we can start looking forward to vaccinating the healthcare workers and the public and looking at COVID in a different way."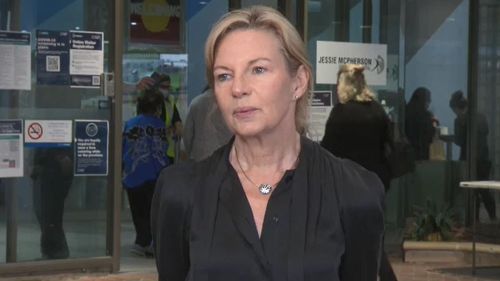 Professor Stuart said the vaccine rollout means lockdowns and
travel bans
could become a thing of the past.
"Hopefully we will be able to open up and not go into lockdown, travel, have holidays and not overwhelm our health services with people with severe illness and death," she said.